MitsuStyle.com has grown over the years to be a respected and well known site for all enthusiasts of Mitsubishi based cars. Beginning as a DSM site (dsmstyle.com) and now opening doors to all Mitsubishi makes and models. We are a Minnesota based organization with the majority of our members from IA, WI, MN, ND, SD. This doesn't stop some of our regular from being from all over the US though since our online atmosphere has always been one of the best out there! We have been able to maintain everything we have built by getting some of the greatest help possible from our local vendors (head on over to the forums to visit their respective areas and see what they have to offer).
Sometime it's nice to get a little more help from others who can't really commit to supporting the site and our members on a regular basis. The following have done what they never had to do. They have offered up items such as performance parts and t-shirts for us to give to our members. This is just a simple way for us to say thanks to everyone for their help in giving our members the best of the best!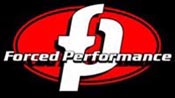 The guys at Forced Performance sent us a free DSM intake pipe for us to give away at a dyno day in 2006. It was a big hit with our members and it ended up in good hands! FP ROCKS!